Human-Centric Deck
Human-Centric Deck
The deck for service designers and design thinkers. Use it to create new products/services ideas and innovation that put users in the centre.
About the deck
The Human-Centric Deck is designed to help you find exciting opportunities related to human needs and emotions. It will fit perfectly for creating new products, new features, new services or communication pieces that look for fulfilling a purpose rather than just a commercial goal. The questions on this deck will inspire you to explore ways of creating community, satisfying people's expectations and needs. It's a great way of making products and services that people will love and use.

Using the deck for your projects
You can use this deck to generate ideas that answer any of the following challenges:
- Create a new product/service for a particular audience or purpose.
- Improve the experience of an existing product or service.
- Add extra value to a current product.

About the cards
The Human-Centric Deck will help you generate ideas according to three different categories: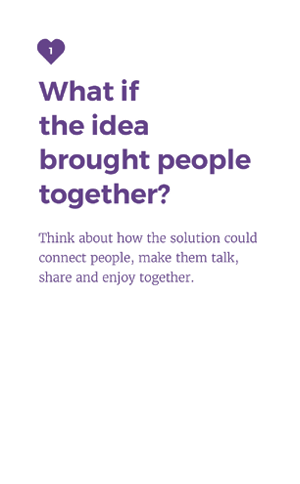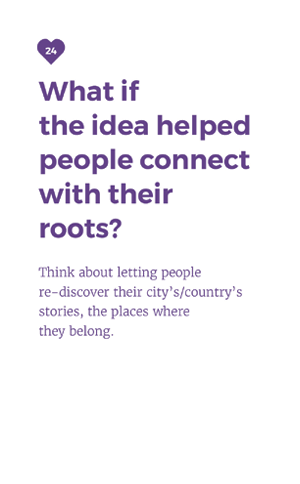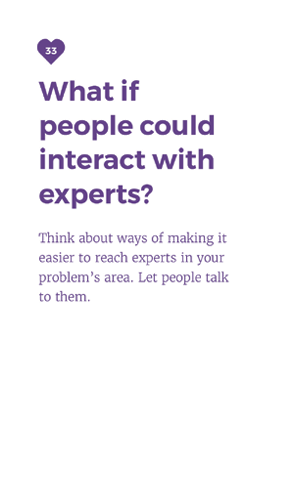 Community Building
Create products, services and start-up ideas that help people connect.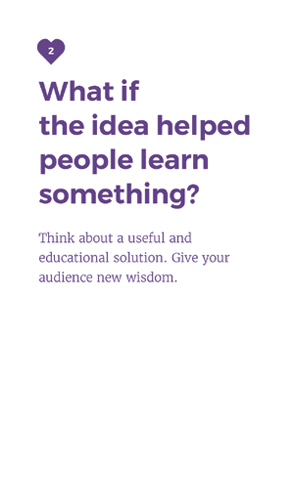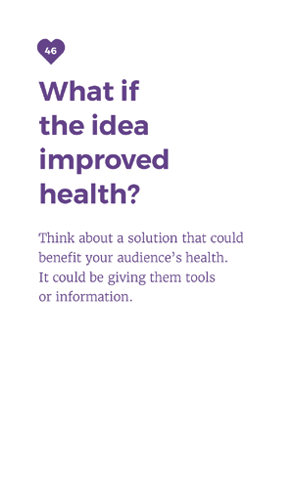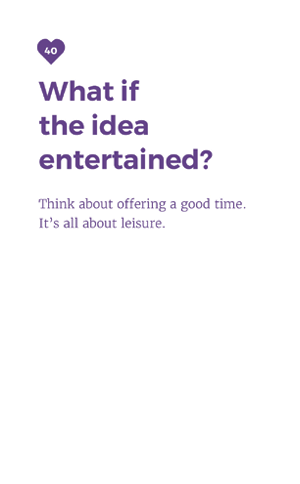 Utility
Create products, services and start-up ideas that fulfil a need for your target audience.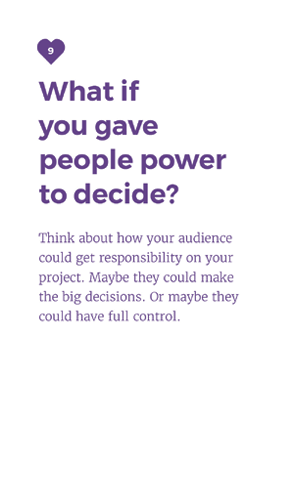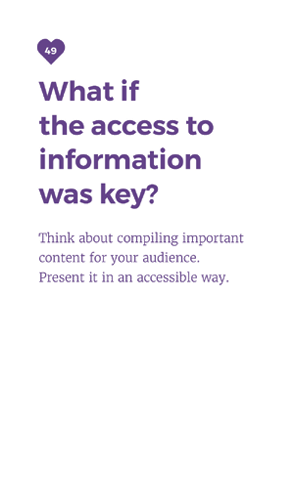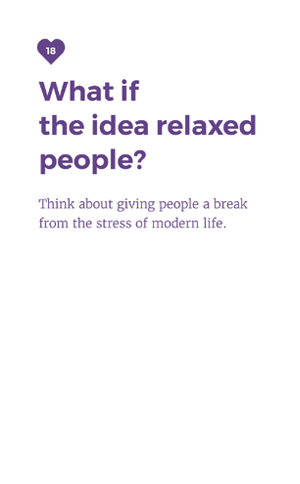 Improving Experiences
Make current products or services better by improving the way people experience them.
Ways of utilising the deck
Triggers Cards are an excellent way of provoking thoughts and conversations in design, innovation and creative processes.
You can use them in many different ways:
All Triggers decks are designed to make the idea generation process as open and inclusive as possible. Your team won't need in-depth knowledge on the subject to get the most of the cards.
About this deck:
- 60 high quality Triggers cards with questions that will help you create ideas
- One card box that protects your cards
- One Hello card with instructions
- 3 Fair play cards with guidelines of how to make the most out of Triggers
- 4 Landing cards with instructions to help you bring your ideas down to earth
Designed and printed in Barcelona
Deck combinations
Mix this deck with others to make your ideas even more powerful.
Use our Human-Centric Deck to generate an idea of a new product or service to build. Combine it with our Innovation Deck to make it more digital, modern and appealing for younger audiences.
With our Human-Centric Deck, you can find a new product or service that will fulfil your audience needs. Combine it with our Business Design Deck to plan the best way of monetising the project.